Two Years After
GUDesign Network Plenary Meeting
7 July 2022
On Zoom (Link)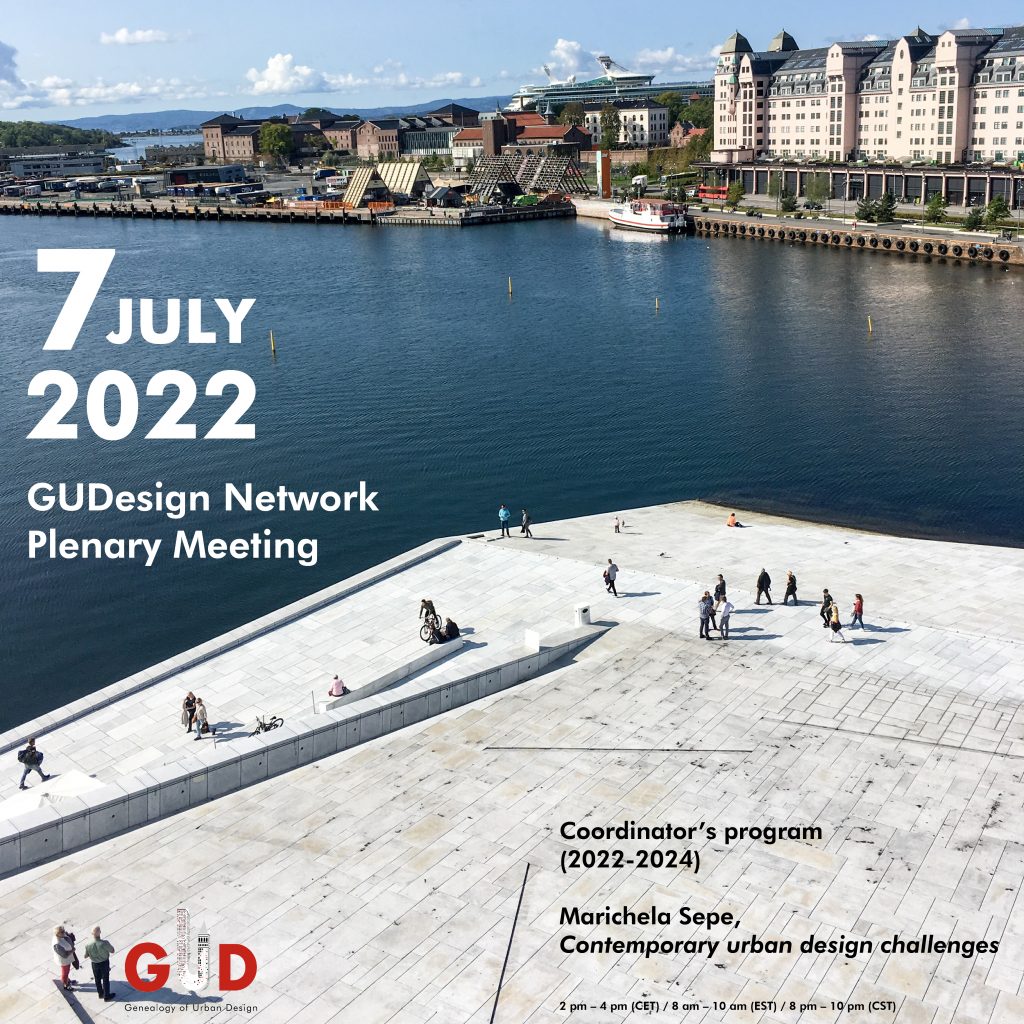 The Genealogy of Urban Design - GUDesign network was born in 2020, promoted by CNR-ISPC, as an international and interdisciplinary network with the aim of reconsidering the long history of urban design to respond to today's needs for eco-sustainability and urban quality.
After two years, which saw the active participation of many of its members in the more than ten Thematic and Geographic nodes created, in the approximately twenty seminar cycles, in the two special issue peer review publications and in the creation of the site https://gudesign.org/ , the GUD consolidates its presence in the international debate by addressing the issues of contemporary urban design.
At the GUD assembly on 7 July, Marichela Sepe (CNR-ISMed), coordinator for the two-year period 2022-2024, will present her "Contemporary urban design challenges" program.